Apparently some too free guy over at Kiwiland got nothing better to do so he decided to create a bucket list. And I am too free to entertain him because I've got nothing to write. Hehehe...




Ok, I heard about the movie The Bucket List sometime ago and sounds good to me. But dunno how come I didnt went to look for the movie. Must ask somebody to download it for me. :)
The sypnosis is as below which I copied from somewhere. XD



It is a comedy/drama about two old man who are dying from cancer. It starts off with them lying next to each other well in separate beds in the hospital, they slowly get to know each other... Jack was a extremely wealthy person and Morgan was a very knowledgable person, one day they came up with a "bucket list" its a list of things to do before they die... Morgan wasn't very convinced about succeeding the list but Jack persuaded him to do so, from there onwards it was all happy and fun. Then the bitter part comes where they two fought and separated, thus the list not able to finish. Then Morgan was struck with a serious illness causing him to be in a critical condition, at that time Jack showed up... they had a 'deep' chat and decided to do things they never thought of doing and having the list 99% finish they both die and having Jack's assistant to finish the one last one.
So, done with the sypnosis but its not done yet. I need to write my own bucket list but limited to 5 only. I need time to think of what to put into "my bucket list"
Ok la.. the
first thing on my list
is to completely own my dream car. What car?? Either a Mercedes(latest one lar of coz) or Nissan Fairlady ( must be orange color).
Here's picture of my dream car.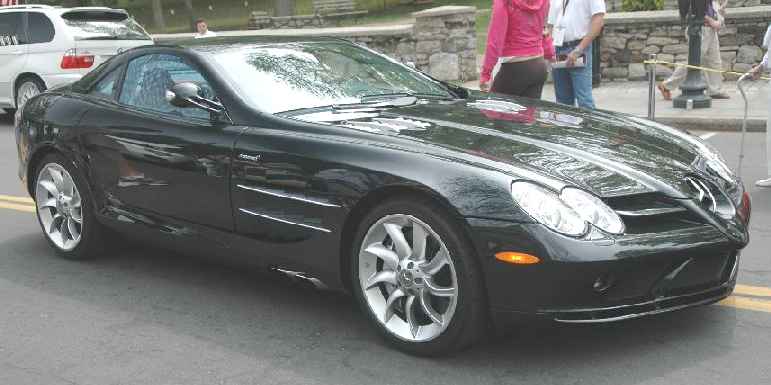 Mercedes

and my fairlady~ Oops..not this one..hehehe..
Beautiful ain't she? The CAR!!
No.2 on my list.. *drum rolls*
Cannot think of any now.. will update it soon. :P Need more than a bucket of beer time. XD haha...